WATERSIDE AUTHOR



Danielle Forsgren

Children & Young Adult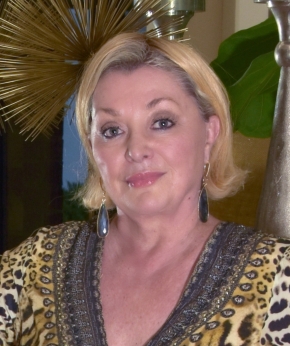 Danielle Forsgren
Born in London and raised in San Diego California Danielle and has traveled the world as an entertainer, visiting over 60 different countries.
A 4th-generation member of a theatrical family, she began performing professionally in England at the age of 5. Operatic training began early and at 12 she made her debut on public television singing "The Doll Aria" from "The Tales of Hoffman".
As a sought-after private voice instructor, she mentored a select group of top Musical Theatre students. Her students were consistently selected for the lead roles in local theatre productions. Many have gone on to work professionally all over the world including Broadway.
Always the entrepreneur, she created "Scrapbook Diva™" which helped women and young ladies get together to organize special photo memories while building confidence by wearing tiaras.
Danielle's "Diva Doctrine™", "Dare to Be Bold, Different, and ALWAYS Kind™" and "Have a Diva Day™", became her way of spreading her 3 C's… Creativity, Confidence, and Compassion. For 9 years Danielle Created and Co-Hosted "The Diva Craft Lounge™, A Groovy Gathering place for Creative Chat." It was listened to in 128 countries weekly. She co–authored "Designing with the Divas and Friends™" which featured projects from her top crafting guests.
Danielle has contributed to the launching of numerous world premiere musicals, "How the Grinch Stole Christmas", at the Old Globe, "Dracul™" at the San Diego Repertory Theatre and "Reunion™" at the Horton Grand Theatre. She also served as the Artistic Director of San Diego's New Arts Theatre Academy, a performing arts school for children ages 5 to 18 she founded in 1996.
Danielle's production company was originally formed to assist in the fund-raising efforts of non-profit organizations such as the American Heart Association and The Laughing Pony Rescue. It increased its scope to develop new for-profit productions in 1993.
In addition to performing at numerous San Diego theaters her performances have taken her to almost every corner of the World.  They include the British National Tour of "Side by Side by Sondheim", Eva Perone in "Evita", a policewomen in the Sean Connery movie "Highlander", numerous operatic leads, Featured Entertainer on the 1995 Emmy's and the 1997 Starlight Theatre 50th Anniversary Governors Banquet. She was also honored with a bronze plaque at Starlight Theatre's Balboa Park Bowl in San Diego.
Danielle lives In La Costa, Ca. with her husband Tom, And her 2 Cats, Chaplin and Valentino. Danielle loves to read, design her "Pretty Therapy Jewelry line, and play Pickle Ball.