Merrill Ream | 05/06/18 | Business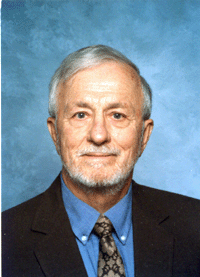 Merrill Ream has been teaching since graduating from the University of Nebraska at elementary and secondary schools, community college and university levels and the United States Navy. At present he teaches his online "Merrill Ream Speed Reading" course at Education 2 Go. The course is offered at over 2000 colleges in the English speaking world. Some of Merrill's stories are used in the course. Also, many other stories appearing in the course on which to practice speed reading skills and techniques were submitted by a variety of writers.
He served in the United States Army Counter Intelligence Corps as an Intelligence Analyst in the 3rd Infantry Division during the Korean War.
Education:
BS in Education – University of Nebraska.
MA – San Diego State University.
Ph.D. – Walden University, Curriculum Construction, at University of California San Diego.
Associate Director for San Diego Center For Economic Education, San Diego State University.
Speed Reading Insturctor: San Diego Unified School District, San Diego Adult Education, National University, United States Navy, Education 2 Go.
Author The Merrill Ream 10-Lesson Speed Reading Course Publisher: Sheed Andrews & McMeel, Inc. 20,000 copies.