WATERSIDE AUTHOR



Sandy Cowen

Mind/Body/Spirit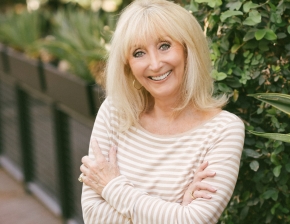 Sandy Cowen
Sandy Cowen lived a parallel life for three decades as a successful marketing communications entrepreneur and a reluctant medium, hiding her gift for over thirty-years. Today, Sandy is "out of the closet" so to speak since the passing of her son Jon, in 2018.  As Jon transitioned, she heard him call out in confusion and fear; his death was a surprise to both him and her. Since then, Sandy and Jon have formed a remarkable new relationship—and it was Jon's prodding that resulted in the writing of her second book, "HI MOMMA, IT'S ME" – How Souls Stay Connected Forever and the Power of Undying Love.
Immediately after that book was published in the fall of 2020, Sandy Cowen was flooded with legendary souls from the "other side" who came to her to share their insights, reflections, and observations. Within five months, Sandy had received 124 unsolicited messages from iconic individuals we all thought were gone forever. As she always did, Sandy transcribed every word she heard, and SOULS OF LEGENDS SPEAK – Surprising Reflections from the Other Side was published in the Fall of 2021.  Sandy Cowen has been chosen as a conduit for these legendary souls who continually reach across dimensions with their wisdom and unique perspectives.
Always a visionary, Sandy Cowen has been a leader, a brilliant marketer, an example of resilience and self-empowerment and is recognized for her triumphs over many diseases. The latter documented within her first book which chronicles the third simultaneous path she took throughout her professional multi-decade career.  During that healing journey Sandy was led to the right answers to heal completely from rheumatoid arthritis, leukemia (twice), hyperthyroidism, psoriasis, and neutropenia—all without pharmaceutical drugs or conventional medical intervention. Sandy is also considered an expert in the holistic healing process.
Sandy Cowen's adult life has been an example of how the power of connecting to the other side benefits both the sender and receivers. She's now a committed messenger for souls, an author and speaker; and an empowerment coach who helps others with their spiritual growth and their personal healing. Although Sandy is clairaudient, she prefers to be referred to as a Spiritual Secretary or Scribe as opposed to a traditional, commercial medium. Sandy also writes a weekly blog that can be found on her website: https://www.sandycowen.com  Sandy Cowen is the grandmother of three adult children and resides in Arizona.