WATERSIDE AUTHOR



Nicolya Christi

Mind/Body/Spirit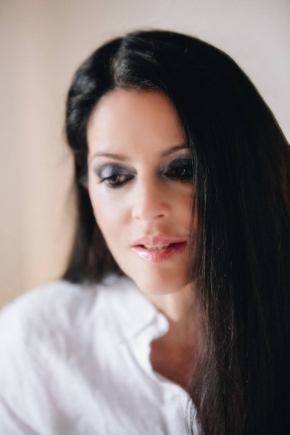 Nicolya Christi
Nicolya Christi is a Visionary, Futurist, Published Author and Writer.
MAINSTREAM TITLES
Her first book '2012: A Clarion Call: Your Soul's Purpose in Conscious Evolution' (Bear & Co/Inner Traditions – April 2011), was placed in the top ten book reviews by Publishers Weekly in Spring 2011. Professor Ervin Laszlo, twice nominated for the Nobel Peace Prize, stated: This is the most remarkable spiritual book on this or any other subject I have ever read.  Satish Kumar noted: Nicolya Christi is a Visionary and Thinker and Writer and her work in articulating and promoting conscious evolution is outstanding. Barbara Marx Hubbard who penned the Foreword wrote:  Nicolya Christi is our guide through this evolutionary world shift and one of the best I have encountered.
Her second book, 'Contemporary Spirituality for an Evolving World: A Handbook for Conscious Evolution' (Bear & Co/Inner Traditions September 2013) is endorsed by Barbara Marx Hubbard, Larry Dossey M.D., Pierre Pradervand, and the Rev. Peter Owen-Jones. Ervin Laszlo wrote the foreword.
Her third mainstream book (title forthcoming) is to be published by Inner Traditions/Bear & Co/Findhorn Press and will be available online and in English language bookstores worldwide from Autumn 2021. It is endorsed by several luminaries including Bruce H Lipton, Jean Houston, Masami Sajioni, Emmanuel Dagher, and Patrice Karst.
POCKETBOOKS
She has just published the first of three forthcoming Pocketbooks titled: 'Four Fundamentals:  A Pocketbook for Self-Healing, Self-Awakening & Self-Liberation'. (Waterside Press – October 2020). A second Pocketbook: 'Meditation 365: Daily Meditations, Contemplations, Affirmations & Inspirations' (Waterside Press) will be published February 2021. The third Pocketbook will be published in June 2021 by Waterside Press.
CO-AUTHORING
Nicolya has contributed to several other books including: '2013 – The Beginning is Now' (Spring 2011) along with contemporaries including Jim Young, Jose Arguelles, Geoff Stray, Carl Johan Calleman, and Gill Edwards: 'Dawn of the Akashic Age' (Spring 2013) by Ervin Laszlo and Kingsley Dennis: 'Beyond Rage & Fear' (Spring 2017) with authors including Jean Houston, Stanislav Grof and Gary Zukav: And 'Reconnecting With The Source', (2020) by Ervin Laszlo with contributors including Jane Goodall and James O'Dea.
FICTION-BASED-ON-FACT WRITING
Nicolya is currently writing her first novel – a sweeping fiction-based-on-fact account of two history defining timelines and the convergence of the evolutionary call of both of these in the here and now. The story conveys a critical message for humanity in these pivotal, precarious and yet highly auspicious times in terms of the ultimate transgression of millennia of 'power-over' rule and the establishing of a new conscious epoch founded on the Power of Love.
FOUNDATIONAL ELEMENTS OF NICOLYA'S WORK
Nicolya Christi's Work is founded on three fundamental principles: Psychological Integration, Conscious Evolution, and Spiritual Awakening. Its core focus is on humanity's capacity for Self-Collective Healing, Self-Collective Awareness, Self-Collective Integration, Self-Collective Liberation, Self-Collective Realization, Self-Collective Actualization, and, ultimately, Self-Collective Transcendence. Its emphasis is on the conscious evolutionary trajectory of the human being and the world as a whole. Spirituality, Metaphysics, Humanistic-Transpersonal Psychology/Psychotherapy/Philosophy, and Futurism are principle themes.
Over the last ten years Nicolya has pioneered and developed various psycho-spiritual maps, models and teachings for evolving consciousness and continues to bring new and unique theories to the psychological and spiritual arenas, all of which are inspired by extensive experience in these fields.
TRANSCENDENT EXPERIENCES 
Between June 1997 and November 2002 Nicolya experienced five and a half years of out-of-body experiences (OBE's), which included mystical and futuristic encounters with otherworldly realities and a life-changing experience of conscious dying in March 2002. In October 2009 she underwent a consciousness transforming and existence-defining momentary experience of Enlightenment.
To learn more about Nicolya's Work please visit: