WATERSIDE AUTHOR



Myrna Lamb

Mind/Body/Spirit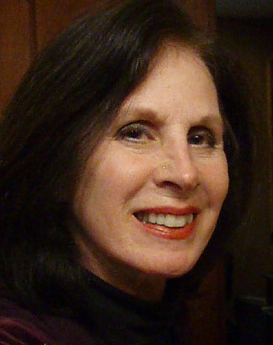 Myrna Lamb

Myrna Lamb is a professional astrologer, thirty years in the field, as well as a radio personality and published author. Currently, in addition to conferring with clients by telephone or in her Rhode Island office, she writes a weekly astrology column and hosts a weekly astrology ~ card reading radio program, Saturday nights from 5 to 7 P.M. east coast time. Her program airs on WPRO, 630 on the AM dial, and is streamed live at: www.630wpro.com. Her books, The Astrology of Great Sex (heterosexual) and The Astrology of Great Gay Sex are available at stores such as Borders and Barnes & Noble and on Amazon.com.
On the air, Myrna has hosted a variety of call-in programs, first on astrology, then a general advice show, syndicated on NBC/Talknet, broadcast on 300 radio stations nationwide. Her next talk shows aired midmornings on media giant WGY in Albany NY, and then on WPRO, Providence RI. She was awarded an Associated Press Award for best talk program.
Her background is eclectic. Starting with a liberal arts education, she went on to earn a Bachelor of Fine Arts degree in painting from Rhode Island School of Design, spending her senior year in Italy on the European Honors' Program. She speaks Italian fluently. While in college she completed a year of equity apprenticeship at Trinity Repertory Theater in Rhode Island. She holds Master of Arts degrees in both teaching and psychology and has taught art on every level from pre-school through college, in private classes, public middle school and at Rhode Island School of Design.
Published Works:
The Astrology of Great Sex (Heterosexual) Hampton Roads 2006
The Astrology of Great Gay Sex Hampton Roads 2008
Website:
http://myrnalamb.wordpress.com/