WATERSIDE AUTHOR



Marilyn Tam

Business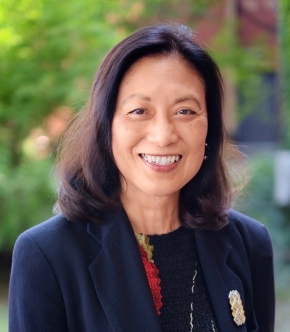 Marilyn Tam

Marilyn Tam PhD is a speaker, author, consultant and board-certified executive leadership coach. She was formerly the CEO of Aveda, president of Reebok Apparel and Retail Group, vice president of Nike, and a successful entrepreneur who built four companies.
Marilyn is a writer for Medium/Noteworthy on how to create a happy, healthy, successful, and dynamically balanced business and life. Brand Channel lists her as one of the four most prominent names in Ethical Business globally. She is one of the top 100 leadership speakers in the world according to Inc Magazine.
Her life is an inspiring example of what can be achieved if one follows their dreams. Marilyn grew up as an abused and neglected child in Hong Kong, left home as a teen to come to America alone, and went on to achieve international business and humanitarian success.
Her award-winning book, "The Happiness Choice", shows how and why happiness is crucial for business productivity and success, and for your physical, emotional, spiritual and financial health. Her book, "How to Use What You've Got to Get What You Want", was published in six languages.