WATERSIDE AUTHOR



Laurie Lankins Farley

Mind, Body, Spirit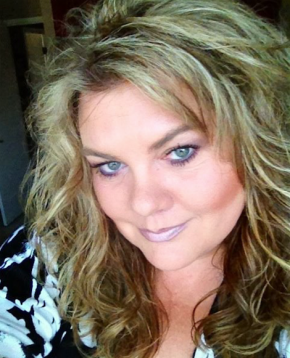 Laurie Lankins Farley

Executive Director, School Of The New Spirituality
Assistant teacher with, Neale Donald Walsch.
CWG Voices Coach ~ www.CWGConnect.com

The Pure Intuitive
Internationally known, Psychic Medium & Intuitive Coach
503-997-1029 – Office
Laurie has been widely recognized for her gifts as a psychic medium, deep energy intuitive, and parenting expert. She has held sessions and readings with people from all walks of life and from all over the world; assisting people, parents, families, and celebrities to communicate with their higher selves. Because of her talent and passion for working with parents and children she published an inspirational children's book, "The Positive Little Soul: For the Children of Humanity," endorsed by Doreen Virtue and James Twyman. Laurie has spoken at conferences with such individuals as New York Times best-selling authors and Thought Leaders, Dr. Shefali Tsabary (The Best-selling author of The Conscious Parent and frequent guest of Oprah), Neale Donald Walsch (New York Times best-selling author of Conversation with God book series), and Bryant McGill (Simple Reminders). Laurie is also the co-author of Conversations with God for Parents with Neale Donald Walsch and Emily A. Filmore. Laurie has spent her entire life sharing, developing, and fine-tuning using her intuition in all of her life decisions in her parenting, career, and relationships.  Laurie has worked hard to strengthen the parent/child connection and has become closely involved with the Conscious Parent Revolution. She has raised two children. For more information on her work, please visit: www.lauriefarley.com and www.thepureintuitive.com
Laurie is a powerful speaker, teacher and intuit who brings her passion forth with incredible wisdom. Her tenacious approach to making things happen is magical. her inspiration is infectious.
~~ Neale Donald Walsch, New York Times Best Selling Author, Conversations with God series of books.
Laurie is a wonderful speaker who draws her audience in with her wisdom and pure intuition. She captures your heart with her passion and delivers her message with conviction.
~~  Dr. Shefali Tsabary, New York Times Best Selling Author, The Conscious Parent and The Awakened Family