WATERSIDE AUTHOR



Laila Valere

Family and Parenting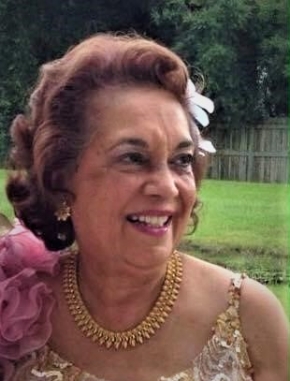 Laila Valere
Laila Valere has been fortunate to experience a full life with varied occupations as a diplomat, counseling psychologist, training consultant, conference leader/facilitator, educator, florist, and most important a Mother. She has always believed that pregnancy and childbirth were the greatest of all her natural functions and were meant to be pain-free. So when she eventually found a way to prove it, she did. This is the effective holistic preparation that she wishes to share with others in The Birthing Goddess. The author's varied training and wealth of experience gave her the skills to design the innovative self-help program presented in this book.
As a Diplomat, she represented her country Trinidad and Tobago as the Ambassador to Canada and the Eastern Caribbean islands. As a Counseling Psychologist, she was one of the founding members for the Trinidad and Tobago Association of Professional Psychologists and served as its President for several years. As an educator, she taught English Language and Literature in secondary and adult schools in Canada, England, and in Trinidad. She also received practitioner certification in neuro-linguistic programming, hypnotherapy and mind mapping.
As Senior Consultant at an Institute of Business and in her own Training and Development Organization, she designed and led successful training programs for corporate organizations, women's groups and sportsmen focusing on personal and professional development. This enabled her to produce a comprehensive training manual Focus on Self and two experiential CD recordings with accompanying booklets: (1) Success in Examinations to assist students to overcome examination anxiety and (2) From a Point of Love– a healing prayer and meditation.
Now that she has retired, she spends much time cooking fancy meals for her husband and family, having fun with her grandchildren, and when time permits, reading, gardening, playing the piano, and dancing. Some of her community work involves teaching English as a Second Language (ESL) on a voluntary basis. Daily meditation and Holistic Health practices help her to keep her busy life in balance.