WATERSIDE AUTHOR



JP Liang

Mind/Body/Spirit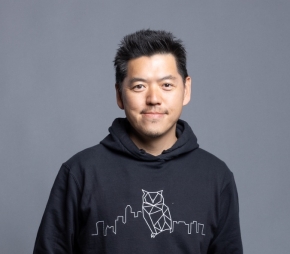 JP Liang
After a near-death experience in 2021, JP embarked on a transformative journey that ultimately led to the founding of OwlCity.AI, a groundbreaking project dedicated to exploring the intersection of AI and spirituality.
Prior to founding OwlCity.AI, JP was a Senior Fellow at Harvard University's Advanced Leadership Initiative (ALI) and focused his efforts on social impact. With over 20 years of experience as a technology executive at Wolters Kluwer and Thomson Reuters, JP is also a social entrepreneur and founded Leadership4Kids—a social enterprise empowering children through self-discovery and authentic leadership development.
JP is deeply committed to creating a joyful and abundant future for humanity. Well-connected in the Boston startup community, he serves as a mentor at the Harvard Innovation Lab, advisor at the Harvard Grid, and mentor at MIT Solve, actively nurturing aspiring young entrepreneurs in AI, web3, and social impact. ​
JP holds an MBA from Columbia Business School and a bachelor's degree in Computer Science from Stony Brook University. He has also been featured in major media outlets such as Forbes, NBC, ABC, ThriveGlobal, and Harvard ALI Social Impact Review. In his free time, JP enjoys reading, practicing Tai Chi, calligraphy, being in nature, and, most importantly, spending time with his family.