WATERSIDE AUTHOR



Jesu Noh

Mind/Body/Spirit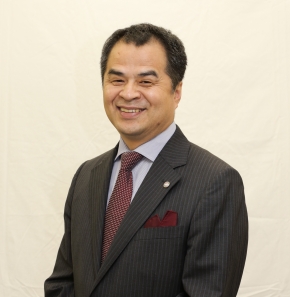 Jesu Noh
Founder of nTech
Born in Daegu, South Korea.
"Where does light come from?" This was the question Jesu Noh fostered as a young child, one which launched his pursuit of the "true 'structure' upon which the world exists." With over twenty martial arts ranks under his belt, he runs a martial arts hall known for producing Korean national athletes, as well as a company focusing on early childhood education services, all the while working on the frontlines of education and human development.
Japan was a country that had always filled him with intrigue. However, after his arrival in 1995, his company went bankrupt, a domino effect of the bankruptcy of an affiliated organization. It was an event that robbed him of his wealth, relationships, and family. Without even the ability to speak Japanese, he was thrown into the depths of despair. It was 1996 when he discovered the fundamental motion of the universe "0=∞=1" (the image of ma.) Just as he was battling suicidal urges, feeling unable to make a breakthrough in his life, his days of utter misery took a drastic turn into those of immense hope. The discovery soon spurred the systematization of the education of nTech, the perception technology, into a technology that can be understood and utilized by everybody.
He predicted AI would surpass human intelligence and cause human beings to question the meaning of their existence, becoming disconcerted about their own identity. He is an advocate of numerous innovative systems such as Diglink—the next-generation SNS—and Personal Universe (PU), a concept of universal computers that clears the issues of the dogmatism and uniformity of totalitarianism, along with the isolation and complexity of individualism. Garnering over 100,000 participants, his lectures and seminars are acclaimed for opening one's eyes to the most essential element of human existence, and he has gained popularity for his kind, passionate, and friendly demeanor. Furthermore, as possibly the most Japan-loving Korean in the world, he wishes for the amelioration of Japan-Korea relations. He is a Reiwa philosopher who continuously promotes the establishment of the Hero industry under the motto "of the dignity, by the dignity, for the dignity," guiding people worldwide living in the age of eroding human dignity.