WATERSIDE AUTHOR



Darril Gibson

Technology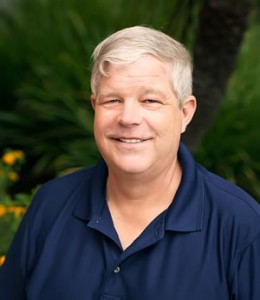 Darril Gibson

Darril Gibson is the CEO of Security Consulting and Training, LLC. He regularly teaches, writes, and consults on a wide variety of security and technical topics. He's been a Microsoft Certified Trainer since August 1999 and holds several certifications including MCSE, MCITP, ITIL v3, Security+, and CISSP. He has authored, coauthored, or contributed to 14 books on a wide range of topics including Server 2008, Windows 7, SQL Server, Security+ and various security topics.
Following are his published titles including books and videos:
Windows 7 Desktop Support and Administration: Real World Skills for MCITP Certification and Beyond (Exams 70-685 and 70-686) (Paperback) (Author)
Publisher: Sybex (August 9, 2010)
ISBN: 0470597097
Amazon Link
ITT Tech BIS Degree
The following books were contracted by Jones and Bartlett publishers for a BIS degree at ITT Tech. These books will be published sometime during the summer of 2010.
IS 305 Managing Risk in Information Systems (Author – Textbook for ITT Tech BIS degree)
Publisher: Jones and Bartlett
Not published yet
IS 421 Legal and Security Issues (contributing author on textbook for ITT Tech BIS degree)
Publisher: Jones and Bartlett
Not published yet
IS 411 Security Policies and Implementation Issues (contributing author on textbook for ITT Tech BIS degree)
Publisher: Jones and Bartlett
Not published yet
IT 255 Information Systems Security
(super subject matter expert (SSME) on textbook for ITT Tech BIS degree)
Publisher: Jones and Bartlett
Not published yet
CompTIA Security+
CompTIA Security+:Get Certified Get Ahead (SY0-201) (Author)
Publisher: BookSurge Publishing (September 9, 2009)
ISBN: 1439236364
Amazon Link
Windows Server 2008 R2
Mastering Microsoft Windows Server 2008 R2 (Paperback) (Co-author)
Publisher: Sybex (February 2, 2010)
ISBN: 0470532866
Amazon Link
Windows Server 2008
MCITP: Windows Server 2008 Server Administrator Study Guide:
(Exam 70-646) (Paperback) (Author)
Publisher: Sybex; (September 22, 2008)
ISBN: 0470293152
Amazon Link
MCITP Guide to Microsoft Windows Server 2008, Enterprise Administration
(Exam # 70-647) (Paperback) (Author)
Publisher: Cengage
ISBN: 1423902394
Amazon Link
Microsoft SQL Server
MCITP SQL Server 2005 Database Administration All-in-One Exam Guide
(Exams 70-431, 70-443, & 70-444) (Hardcover) (Author)
Publisher: McGraw-Hill Osborne Media; (September 25, 2007)
ISBN: 0071496092
Amazon Link
MCITP SQL Server 2005 Database Developer All-in-One Exam Guide
(Exams 70-431, 70-441 & 70-442) (Hardcover) (Author)
Publisher: McGraw-Hill Osborne Media; (March 18, 2008)
ISBN: 0071546693
Amazon Link
Microsoft SQL Server 2008 All-in-One Desk Reference For Dummies (Paperback) (co-author)
Publisher: For Dummies (September 29, 2008)
ISBN: 0470179546
Amazon Link
Windows Vista
MCITP Windows Vista Support Technician All-in-One Exam Guide
(Exam 70-620, 70-622, & 70-623) (Hardcover) (Author)
Publisher: McGraw-Hill Osborne Media, (December 8, 2008)
ISBN: 0071546677
Amazon Link

Training Videos for Keystone Learning
Windows Server 2003 MCSE Exam 70-290 Video Training – on DVD-ROM
Publisher: KeyStone Learning Systems (February 1, 2005)
ISBN: 0740060007
Amazon Link
Windows Server 2003 MCSE Exam 70-291 Video Training- on DVD-ROM
Publisher: KeyStone Learning Systems (February 1, 2005)
ISBN: 0740060023
Amazon Link
Windows Server 2003 MCSE Exam 70-293 Video Training – on DVD-ROM
Publisher: KeyStone Learning Systems (February 1, 2005)
ISBN: 0740060066
Amazon Link
Windows Server 2003 MCSE Exam 70-294 Video Training – on DVD-ROM
Publisher: KeyStone Learning Systems (February 1, 2005)
ISBN: 0740060082
Amazon Link
CompTIA A+ Certification 2005 Video Training – (Exam 220-301 and 220-302) on DVD-ROM
Publisher: KeyStone Learning Systems (February 1, 2005)
ISBN: 0740060317
Amazon Link
Microsoft Exchange Server 2003 MCSE Exam 70-284 on DVD-ROM
Publisher: KeyStone Learning Systems
Link