WATERSIDE AUTHOR



Andrea Adler

Mind/Body/Spirit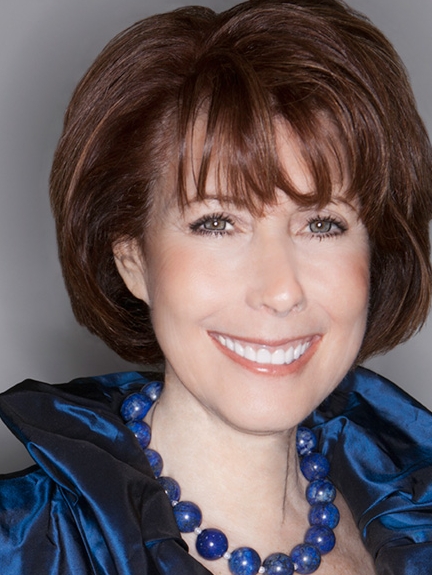 Andrea Adler

Andrea Adler, proclaimed as the "Metaphysical Marketer," pioneered Holistic Marketing in the early 80's. She is the founder of Holistic PR.com and has produced workshops, seminars, and tele-classes for the past 30 years. Andrea is an international speaker, workshop presenter, and consultant and has authored three books on holistic marketing: PR for The Holistic Healer, Creating an Abundant Practice, and The Science of Spiritual Marketing.
Pushing Upward, her breakout Novel, published by Hay House is the Winner of the Los Angeles Book Festival Award and Hay House "Pick of the Month" for October 2012.
Andrea was responsible for writing Herbal Life's first audio promotional tape and marketing collateral for Bread for the World, EDF (Environmental Defense Fund), City Harvest, Food for Thought, and Co-op America.
She has written over 50 articles on holistic marketing, translated in five languages, and has appeared on numerous radio and TV shows throughout the world. For 30 years, Andrea has supported Internet companies, small businesses, cultural creatives, and entrepreneurs in Europe, Canada, Mexico, Venezuela, and the United States. Andrea has been a contributing editor and writer for Body, Mind, Spirit. She has written articles for Massage Magazine, Living Natural, Massage Today, Akkadian Magazine, Spirituality and Health, Tathaastu, Marketing Holistico in Mexico City and UNO MISMO, in Buenos Aires. Both Living Natural and Massage Today featured Andrea on the cover. She has been a featured guest on Dr. Pat's-BLOG Talk Radio, Theater of the Mind and Unity Church's international radio show.
A recipient of the Axiom Business Book Award in 2009, and a Key-Note speaker at hundreds of conferences including: The Science and Consciousness Conference, Natural Awakenings Annual Conference, Mountain Biz, The Holistic Medical Assoc., INATS (International New Age Trade Show) and Expo Ser in Mexico City with Deepak Chopra. Andrea has studied meditation for 30 years, living in ashrams and meditation centers in India, Paris, New York, and California.
In her twenties, Andrea was an actress both on and off Broadway, appearing in Neil Simon's Chapter Two and several TV shows. In the early 80s, while a journalist for The Times Herald Record, in Monticello, New York, Andrea was profoundly affected by three teen suicides that occurred at a local high school. In response, she wrote a grant and received funding from Senator Charles Cook to create the Off-Off Main Street Children's Theater Company, dedicated to works by, for, and about teenagers and the challenges they face. She produced and directed this company successfully for eight years.
A Broadway actress, an author, and an ardent practitioner of meditation, Andrea continually integrates her writing, her theatrical background and her meditation discipline with her evolving expertise in writing and producing.
Andrea is a member of the Screen Actors Guild (SAG); Women in Film (WIF) and Step UP. She currently lives in Santa Monica, California. Her son Brian Adler is a jazz composer and musician in NYC.