Peter H. Gregory | 05/06/18 | Technology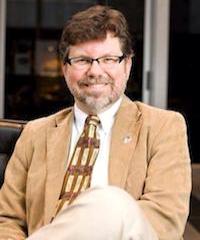 In his thirty year IT career, Peter H. Gregory has worn every hat and coat in the IT closet. Early in his career, he learned that he had a knack for teaching others how to use and program computers. Soon he was writing user manuals and doing stand-up teaching.
In the 1990s he was introduced to executives at Prentice Hall. Soon after, he developed an opportunity to write his first book, Solaris Security, which was published in 2000 in English, Chinese, and Japanese. Since that time he has written 22 more titles for Prentice-Hall, Financial Times, John Wiley, McGraw Hill, and Cengage Course Technology.
Peter is the information systems security officer (ISSO) for a financial services firm in the Seattle area. He is on the advisory board and the lead instructor in the University of Washington certificate in Information Systems Security, and also on the advisory board for the UW certificate in Information Security and Risk Management. He also serves on the board of directors for the Seattle chapter of InfraGard, a member of the Cloud Security Alliance certification board, and a founding member of the Pacific CISO Forum. Peter regularly speaks at industry conferences including SecureWorld Expo, Washington Technology Industry Association, West Coast Security Forum, and RSA. He has been featured in Computerworld, Software Magazine, Information Security Magazine, SC Magazine, CIO Magazine, IBM Forward View, Tech Republic, Dark Reading, Forbes, and BusinessWeek. In 2006 he was an expert witness in the successful federal prosecution of a cyber criminal.
He holds several prestigious industry certifications including CISSP, CISA, CRISC, DRCE, and CCSK.
Website:
www.peterhgregory.com
Blog:
peterhgregory.wordpress.com
Partial list of published books:
Solaris Security, Prentice-Hall, 1999
Solaris Security (Japanese Language Edition), Prentice-Hall, 1999
Solaris Security (Chinese Language Edition), Prentice-Hall, 1999
Sun Certified System Administrator for Solaris 8 Study Guide, Prentice-Hall, 2001
Enterprise Information Security, Financial Times Management, 2003
Enterprise Information Security (Romanian Language Edition), Financial Times Management, 2003
CISSP for Dummies, John Wiley & Sons, 2003 (co-author)
Security+ Certification for Dummies, John Wiley & Sons, 2003 (co-author)
Computer Viruses for Dummies, John Wiley & Sons, 2004
Blocking Spam and Spyware for Dummies, John Wiley & Sons, 2005 (co-author)
VoIP Security for Dummies, Avaya Limited Edition, John Wiley & Sons, 2006
SIP Communications for Dummies, Avaya Limited Edition, John Wiley & Sons, 2006
Converged Network Security for Dummies, Avaya Limited Edition, John Wiley & Sons, 2007
IP Multimedia Subsystems for Dummies, Radisys Limited Edition, John Wiley & Sons, 2007
Midsized Communications Solutions for Dummies, Avaya Limited Edition, John Wiley & Sons, 2007
Comunicaciones para Medianas Empresas para Dummies, Edicion Limitada de Avaya, John Wiley & Sons, 2007
Unified Communications for Dummies, Avaya Limited Edition, John Wiley & Sons, 2007
Comunicações Unificadas, Edicao Espeçial da Avaya, John Wiley & Sons, 2007
Securing the Vista Environment, O'Reilly Media, 2007
CISSP for Dummies, Second Edition, John Wiley & Sons, 2007 (co-author)
IT Disaster Recovery Planning for Dummies, John Wiley & Sons, 2007
Biometrics for Dummies, John Wiley & Sons, 2008 (co-author)
Data Backup for Dummies, EVault Special Edition, John Wiley & Sons, 2008
SIP Communications For Dummies, Avaya 2nd Custom Edition, John Wiley & Sons, 2009 (co-author)
CISSP Guide to Security Essentials, Thomson Course Technology, 2009
CISA Certified Information Systems Auditor All-in-One Exam Guide, McGraw-Hill Osborne Media, 2009
CISSP for Dummies, Third Edition, John Wiley & Sons, 2009 (co-author)
Peter Gregory, CISA, CISSP, CRISC, DRCE, CCSK | Security and Risk Manager, Author, Instructor
petergregory@yahoo.com | www.peterhgregory.com | Twitter peterhgregory
Order my latest books: CISSP Security Essentials | CISA Exam Guide | CISSP For Dummies