The Twelve by William Gladstone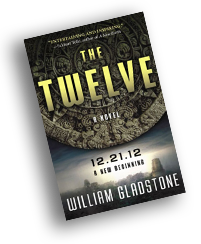 We appreciate our clients and their desire to help create a better world. When I wrote my novel The Twelve my primary motivation was to explain the unique… nature of the Mayan calendar and the importance of the calendar for understanding the transition from a male based vibration to a feminine based vibration that occurred on December 21,2012.
William Gladstore
Author/Founder
Download 'The Twelve' pdf book
We hope you will sign up for Waterside Online Learning.  You can download the e-book with our compliments if you signup or not.
We respect your time and will only send you relevant info once a month. Your info is secure with us and we valuable info to help in your success.
Thank you.
Waterside Productions.