Federico Elliot | 05/06/18 | Marketing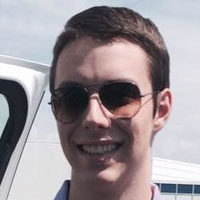 Federico Elliot is an entrepreneur and the CEO and Founder of RICOMEDIA, a social media and internet marketing agency working with clients all around the world. 
Federico started his journey as an entrepreneur at the age of 14 following his Father, Jay Elliot around the world on book tours of his worldwide best seller, The Steve Jobs Way. 
Growing up through the emergence of social media, Federico understands the ins and outs of every major platform and knows what it takes to get clients voices heard and get results.
Federico is also completely fluent in Spanish