Dr. Beverly Browning | 05/06/18 | Business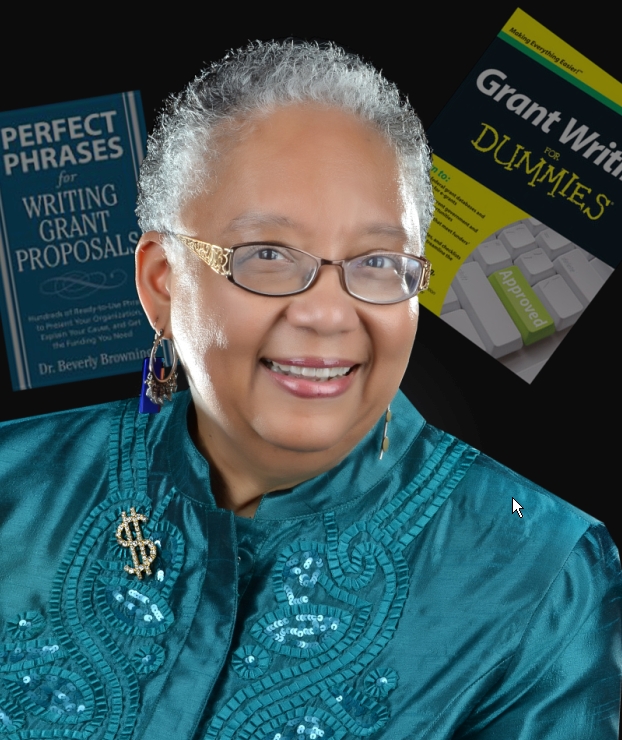 Dr. Beverly A. Browning has been consulting in the areas of grant writing, contract bid responses, and organizational development for nearly four decades. Her clients have included chambers of commerce, faith-based organizations, units of local and county municipal governments, state and federal government agencies, school districts and colleges, social and human service agencies, hospitals, fire departments, service associations, and Fortune 500 corporations. Dr. Browning has assisted clients and workshop participants throughout the United States in receiving awards of more than $350 million.
Dr. Browning is the author of 38 grants-related publications, including Grant Writing For Dummies, Grant Writing for Educators, How to Become a Grant Writing Consultant, Faith-Based Grants: Aligning Your Church to Receive Abundance, Perfect Phrases for Writing Grant Proposals, and Rule of Thumb: A Guide to Small Business Sustainability (2011, WriteLife).
She holds degrees in Organizational Development, Public Administration, and Business Administration. Dr. Browning is a grant writing course developer and online facilitator for Ed2Go.com. Her online courses (taught to thousands of students annually on www.ed2go.com) are Advanced Proposal Writing and Becoming a Grant Writing Consultant. Dr. Browning is a current member of the Grant Professionals Association. She is CEO of Bev Browning & Associates (BBA, Inc.); Founder and Director of the Grant Writing Training, and most recently, the Vice President for Grants Professional Services at eCivis Inc. (www.ecivis.com).
Visit her Website: www.bevbrowning.com for information and sales links.