Boyd Cohen | 05/06/18 | Business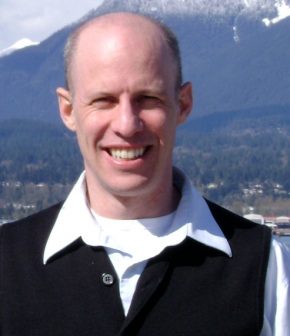 Boyd has a Ph.D. in strategy and entrepreneurship from the University of Colorado, a Master's Degree in Human Resources from the University of South Carolina and a B.S. in Business from Miami University (Ohio). He is a serial green entrepreneur with recent projects including 3rdWhale Mobile (www.3rdwhale.com), Recollective Consulting (www.recollective.ca) and Visible Strategies (www.visiblestrategies.com). Boyd is currently the co-founder and CEO of CO2 IMPACT, a carbon origination company developing energy efficiency and mining carbon offset projects throughout the Americas. He's a LEED-accredited professional and consulted on the Athlete's Village for 2010 Olympic Games in Vancouver.
Boyd spent nearly 10 years in academia where he taught and researched sustainable entrepreneurship at the Instituto de Empresa in Madrid, Spain and the University of Victoria and Simon Fraser University in Vancouver. Boyd has published numerous articles on sustainability and entrepreneurship in the Journal of Business Venturing, Business Strategy and the Environment and Strategic Management Journal. In his spare time he focuses on spending time with his family and enjoying outdoor activities such as mountain biking and snowboarding. Boyd Cohen and Hunter Lovins' book, Climate Capitalism, is coming out soon (Hill & Wang Publishers, Farrar, Straus & Giroux).