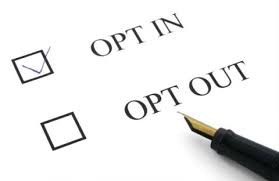 Optin Sequence for your Book 
One thing all authors need to setup for book promotion is a web page that offers a free gift in exchange for leaving your name & email address.  This is the book optin page.  It consists of the following components:
The optin page with an offer.  We'll explore some tips for best optin gifts in the next Waterside Insider.
The optin "thank you" page that appears AFTER the user submits his name & email address.  This is often a page that says "go check your email to confirm" but can also be a book sales page.  See the examples below.
The Confirmation email.  This is the email that is sent automatically to the user to get their confirmation.  This is what makes the optin a "double-optin" as required by law.
The Gift Delivery page.  This is the page that appears automatically when the user clicks on the confirmation link inside the email in Step 3.  This page usually provides a link to download the free gift that was offered.
The Welcome email.  This is the final email that is automatically sent after Step 3. This email should repeat the link to the delivery page and also provide a further step and Call To Action.
Some examples of this process:
Go through each of these from start to finish to study how they are done. Notice the subtle differences.