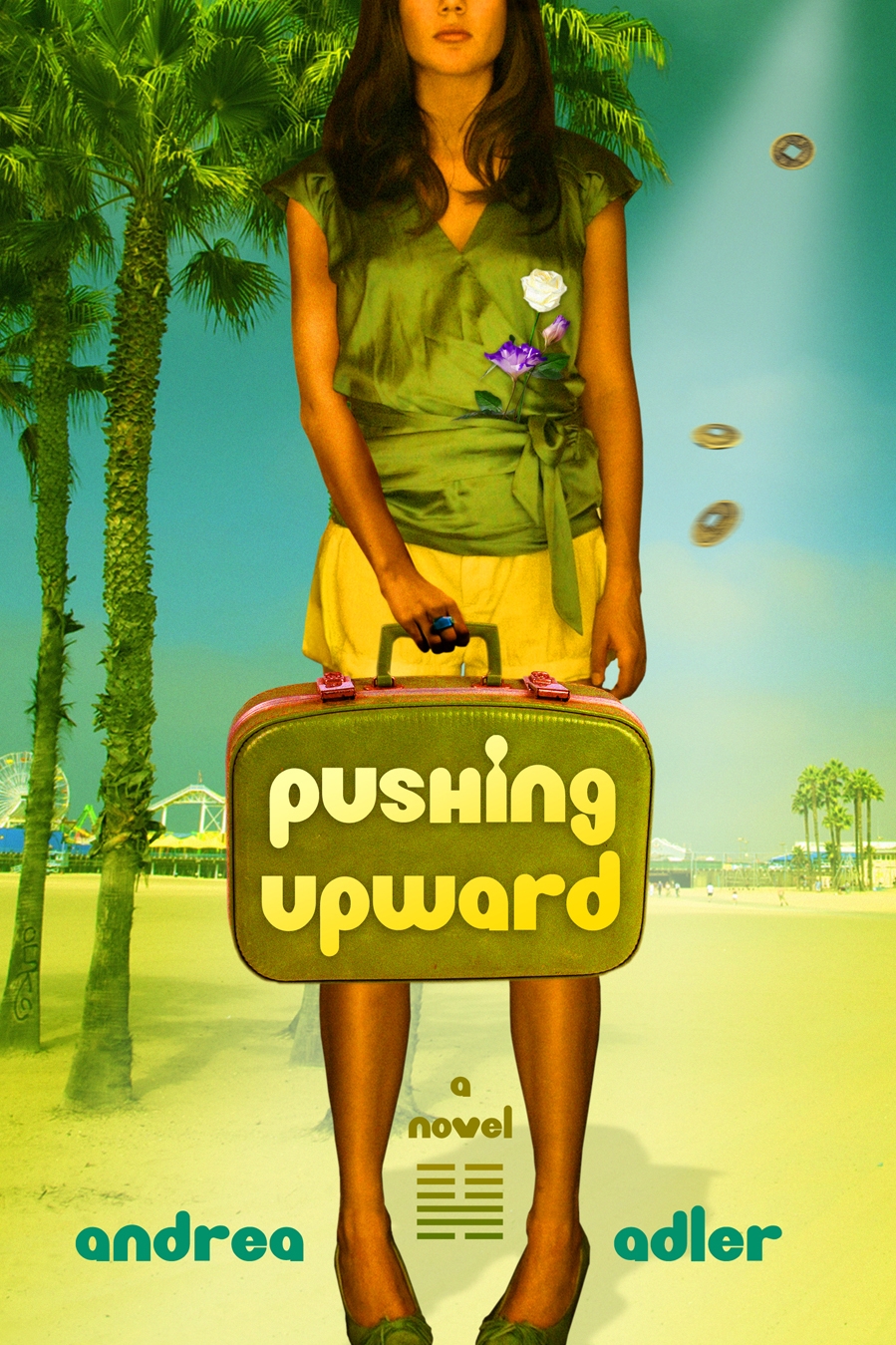 PUSHING UPWARD
The year is 1974 . . .
This fascinating roman à clef takes us through one epic year in the life of 21-year-old Sandra Billings. While trying to eke out a living as an actress in L.A., she discovers the I Ching, the ancient Chinese oracle; and uses it as her GPS to navigate a torrid love affair, battle with demons of the past, and search for meaning and truth.
After consulting the oracle, Sandra places an ad in the Los Angeles Times: Drama Student in Need of Rm and Brd in Exchange for Housekeeping. She meets some crazy, dangerous men, a few zany women, and Emma, a wise and mysterious woman. Their meeting changes the course of both their lives.
Interwoven throughout the deep, rich tapestry of this book are words of wisdom that illuminate Sandra's spiritual quest and profound inner changes. The result is a stunning climax, where everything she has gained is challenged by a poignant and surprising twist of fate.
PUSHING UPWARD strikes a chord with a broad audience. For the elderly it confirms their usefulness, reminding us of their importance and wisdom. For people in their thirties, forties, and fifties, Pushing Upward becomes a reminder and a catalyst for processing their young adult experiences. For teens and twenty-year olds who strive for independence, trying to digest their lives at full throttle, battling to maintain a sense of peace in the midst of mayhem, Pushing Upward may very well become –– a powerful mirror.
A story that moves us from laughter to despair to liberation:
Pushing Upward
It's not a bra. It's a state of mind.
PRAISE FOR PUSHING UPWARD

"Pushing Upward is brave writing, a young woman's journey toward her dreams, avoiding traps and falling into them, slipping back and finding the grace and will to go on — and so it reflects on our own journey and makes us braver, too."

Gerald DiPego, screenwriter for Phenomenon, Message in a  Bottle, Instinct, The Forgotten, Angel Eyes, Sharkey's Machine

"This love story captures the essence of a modern use of the I Ching in the most elegant and accurate way."

Paul O'Brien, Divination Foundation

"Pushing Upward brought up shocked and poignant recognition, as it rocked both my forty-three-year-old self and my five-year-old self. I found that when I took breaks from reading it, I treated my children differently. The best words of advice I ever read about parenting were: 'Children may not always remember what you told them, but they will never forget how you made them feel.' This book makes this point more eloquently than any work of fiction or nonfiction I've read. And the power of the book lies in Sandra's triumph over her internalized demons. The lesson of the book is not in her brilliant debut with its glowing accolades, but in her life-affirming disciplined choices that allow her to grow, as a person and as an artist. I think this book should be read by any actress, and by any woman, and by any person."

Julie Novak, mother

"Bravo! Andrea has magnificently depicted the struggle and confusion young women go through when faced with life decisions. The best part is, she has accomplished this with great humor, sensitivity and integrity. I can't wait for this book to become a film."

Sofia van Surskum, Executive Director, Durango Film Festival